BNHA Store - OFFICIAL My Hero Academia Merch
BNHA Merch is the official My Hero Academia merchandise for MHA anime fans. We are #1 My Hero Academia Apparel & Collectibles.
Celebrate the return of My Hero Academia Season 6, along with an early Happy Halloween program for BNHA fans. The Midoriya Izuku Cosplay Costume will give you a wonderful and memorable experience with our quality products.
Get 15% off, a limited quantity

Included: Gloves, mask, jumpsuit, belt components, elbow pads, leg covers, knee pads

Fabric: Spandex leather, composite leather

Comfortable and breathable, suitable for makeup sessions

Worldwide shipping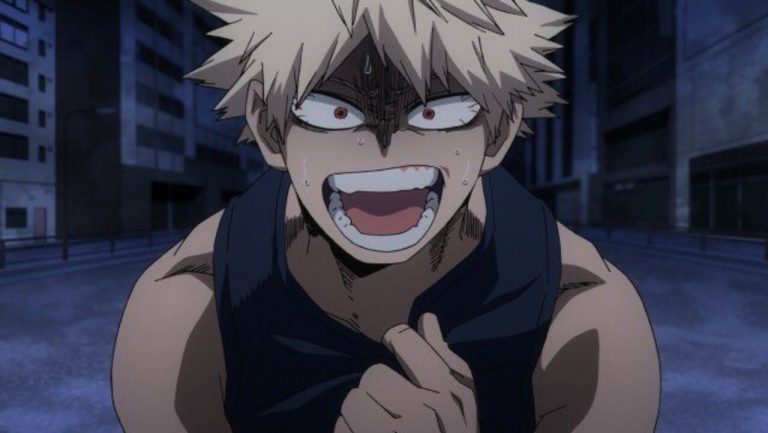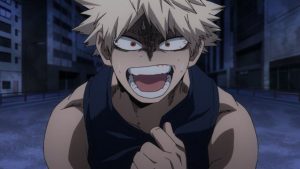 My Hero Academia is a Japanese superhero manga written and illustrated by Horikoshi Kōhei. The story follows Midoriya Izuku, a boy born without superpowers in
Welcome to My Hero Academia Merch – Official BNHA Store
We are a team of My Hero Academia lovers. Our prime goal is to create a shop that selling My Hero Academia inspired stuff and this anime's character inspired goods. In our store, you can easily find the items to meet your need. We hope you'll like it as much as we do and have a great shopping experience here.
Here at our BNHA Merch Store, we offer the widest range of BNHA inspired items, from  BNHA Figure, BNHA Backpack to BNHA Clothing line including: BNHA Shirts, BNHA Hoodies, BNHA Shoes,... While in most places it is difficult to find the perfect Boku No Academia Merchandise and the accessories to go with it, we offer it all!
You also can design your own merch and we will produce your design and ship to your doorsteps.
Why Choose BNHA Shirts or Hoodie?
My Hero Academia (Japanese: 僕 の ヒ ー ロ ー ア カ デ ミ ア, Hepburn: Boku no Hīrō Akademia) is a Japanese superhero manga series. It has been serialized in Weekly Shōnen Jump since July 2014, with its chapters added to 28 tankōbon volumes as of September 2020. The story tells of Izuku Midoriya, a boy born without superpowers (known as Quirks) in a world where they have become ordinary, but who still dreams of becoming a superhero.
The recorded story was inspired by elements in the superhero comic, such as the aesthetics of the characters, and due to the popularity of the series, the characters of My Hero Academia were used. used to promote the Avengers: Infinity War of Marvel Studios.
Globally, many famous fashion style is inspired by My Hero Academia Merch characters and here, we just tried to bring it to people around the world easier.
An Official My Hero Academia Merch Merch Store – Our Collection
Explore your favorite product here in our My Hero Academia Merch Store, we ship worldwide fast and free. Our top priority is to provide the best customer satisfaction, our payment methods are trusted by the all famous and reputable payment gate, including: PayPal, Credit/Debit Cards (including but not limited to Visa, Mastercard, American Express)
At our Official My Hero Academia Merch Merch store, you are in the perfect place to buy anything related to My Hero Academia Merchandise. We offer variety of sizes and styles from t-shirt,  hoodie, jacket to figure or accessories, stickers, etc.
Any issue with delivery, late shipment or damaged, or you have any issues with the payment please contact us at our email contact@bnha.store
The Mission of Official My Hero Academia Merch Store!
At the My Hero Academia Official Merch Store, everything we promise revolves around our mission to attract a large pool of BNHA lovers who are rarely found anywhere selling a wide variety of products and all are licensed. We want to respect the artists who created that masterpiece for us.
Our mission is to make it as easy as possible for the fans and communities that don't have to work for it as much as they used to. We pledge that customer satisfaction comes first, treating our customers with utmost respect and providing them with the highest quality service they deserve.
Our entire website is designed to engage customers and make their shopping experience as comfortable as possible so they can always find what they are looking for. Our customer support is available to help My Hero Academia Merch fans with any questions that may arise.
The story follows Midoriya Izuku, a boy born without superpowers in a world where superpower is common, but still dreams of becoming a superhero, and is aided by The greatest superhero in the world, who shared his super powers with Izuku after realizing his worth and helping him enter the high school for novice superheroes.
My Hero Academia Introduction
This series was adapted into the Anime TV series by Studio Bones. The first season aired in Japan from April 3 to June 26, 2016, followed by the second season from April 1 to September 30, 2017. The third season started airing from April 7, 2018, at the same time an animated film titled My Hero Academia: Two Heroes will be released in the same year.
In a world where 80% of the population possessed special abilities called "Quirks" and it was the norm of society. 80% of the population sounds terrible, but what about 20% of people who don't possess powers? It is a number that deserves attention but this number is easily swallowed up by the rest of society.
In today's society we see many difficulties faced by ethnic minorities based on race, religion, sex and many other things. This is also reflected quite honestly in Boku no Hero Academia, while many people can fly, jump even very high, control gravity, etc., there are those who do not possess strength or special ability. any difference. Being a normal person becomes an extreme pain.
However, Midoriya Izuku, a middle school student, was unlucky to be born without a special ability and was bullied by his classmates, but still had a dream of becoming a hero. It seemed like there was no chance to fulfill his dream, but All Might, the world's number one hero and also Izuku's idol, gave him the ability "One for All". The story follows Izuku with new friends at UA Academy, a school renowned for training future heroes.
As for the content, with funny colors, the content also caused a lot of laughter to viewers. When watching, I feel like the author is indirectly making the impossible possible, turning the children's dreams into reality. Heroes with various abilities have fought to protect peace and justice. But behind the laughter are the efforts, sacrifices and efforts of superheroes. Besides, there is the satisfaction of imagination when superheroes are allowed to design their own uniforms. And like that, hundreds of beautiful and weird clothes were produced, which satisfied viewers.