My Hero Academia is a Japanese superhero manga written and illustrated by Horikoshi Kōhei. The story follows Midoriya Izuku, a boy born without superpowers in a world where superpower is common, but still dreams of becoming a superhero, and is aided by The greatest superhero in the world, who shared his superpowers with Izuku after realizing his worth and helping him enter the high school for novice superheroes.
Just recently, when the latest chapter 293 of the series My Hero Academic has just released, there is also a chart of 40 most popular characters through fan votes. Along with My Hero Academia Stuff follow this chart to see if there are your favorite characters in here:
1. Bakugo – 14937 votes
Bakugo Katsuki, also known as Kacchan given by his childhood friends, is the second main character of My Hero Academia. Currently, he is a student at Cao Trung U.A on his way to becoming a professional hero. It is quite surprising that the fan favorite and voted by My Hero Academia manga fans most is Bakugo, not Midoriya. It seems that Bakugo's strong impulsive and charismatic personality has become an attraction to his audience.
2. Deku – 8115 votes. The main character of My Hero Academia.
In second place is our main character, Midoriya Izuku, otherwise known as Deku, who is the protagonist of the entire My Hero Academia series. He was born incompetent (without Kosei), however he got the attention of the legendary hero – All Might thanks to his heroic gesture and after he became a student of U.A High School. All Might passed on his Kosei to Izuku, becoming the ninth person to inherit Kosei One For All.
You will probably wonder why the main character is only No. 2, out of six polls about the popularity of My Hero Academia on Weekly Shonen Jump, only once Deku beat Bakugo to become number one. 1: at first poll. In the polls from Monday to Friday, Bakugo was consistently voted as Japan's number 1 character by fans. What an interesting Bakugo miracle. With the two characters most interested in in My Hero Academic as well as their two major allies throughout the series, fans should both support and watch their progression.
3. Todoroki – 6524 votes
Todoroki is at 3rd place in the rankings. It is understandable because he is always one of the most popular characters in the series thanks to his cool appearance and inherent coldness. Todoroki Shoto is a student at U.A High School who is in the process of training to become a professional hero. He is a student nominated by U.A, and is also one of the main characters of My Hero Academia.
4. Iida – 3722 votes
Iida Tenya is a student and class president of class 1-A at U.A High School and is also one of the main character lines of My Hero Academic.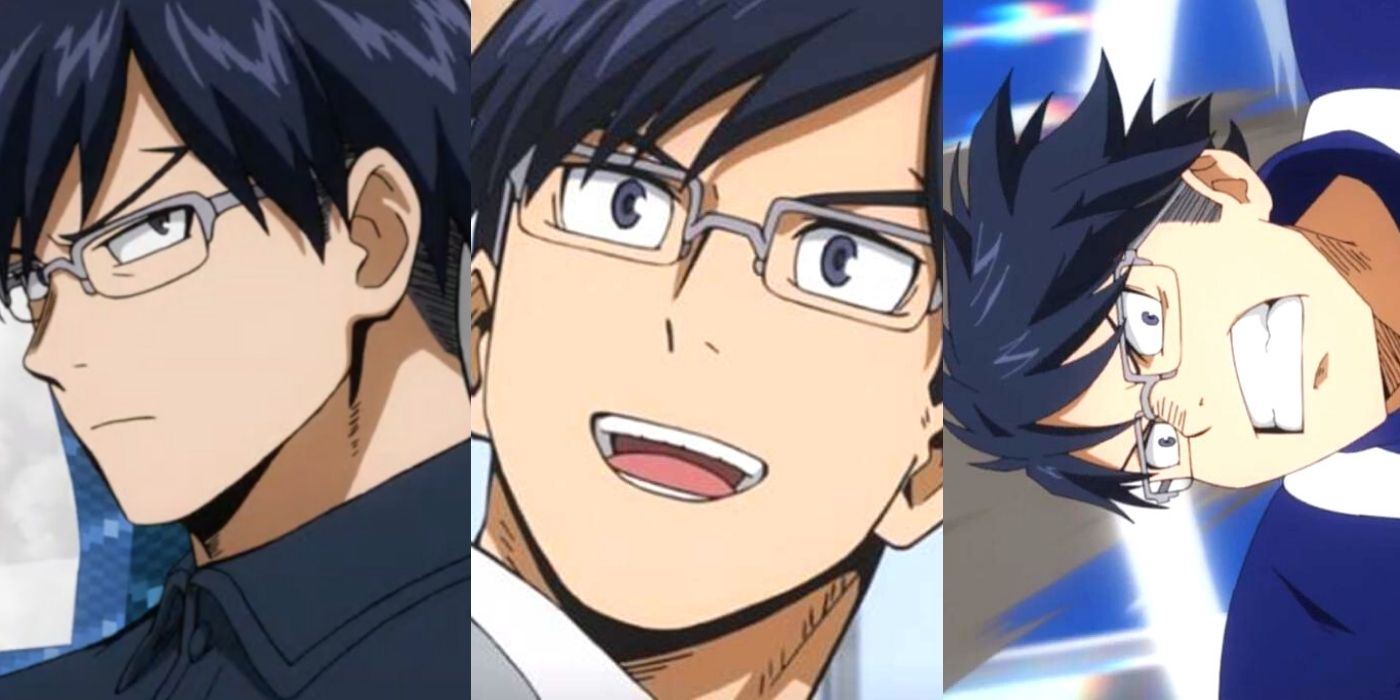 5. Aizawa – 2708 votes
Class 1-A homeroom teacher. He always seems lethargic and hates wasting time. His power, Xiao Tieu, gives him the ability to neutralize the superpowers of those in his vision. During battles, he wears goggles as a way to prevent enemies from seeing his vision. He now has a scar under his right eye, the result of a battle with crime.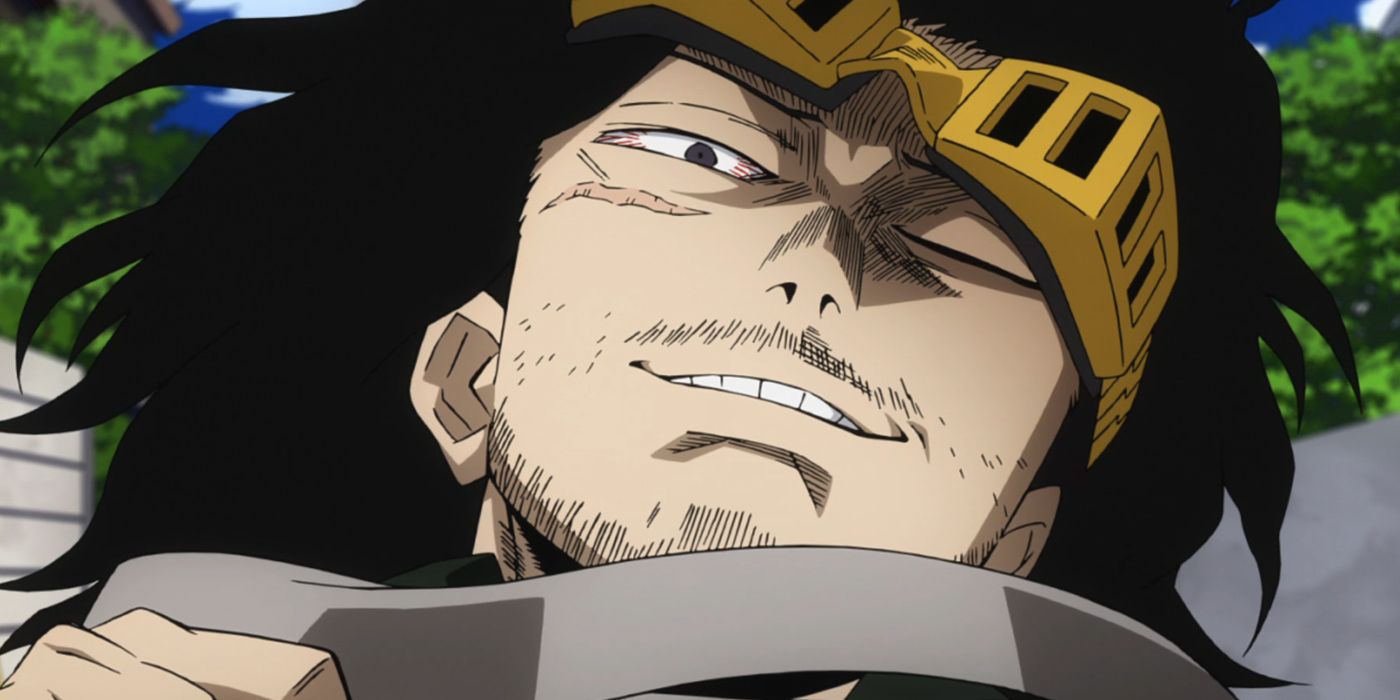 Above are the top 5 characters that have attracted the attention and anticipation of the fans the most. Let's take a look at 35 characters who are on the list of the characters who contribute to the fame of this series:
6. Kirishima – 1999 votes
7. Hawks – 1962 votes
8. Endevor – 1344 votes
9. Shindo – 1244 votes
10. Shigaraki – 1170 votes
11. Present Mic – 1167 votes
12. Yaoyorozu – 1047 votes
13. Denki – 905 votes
14. All Might – 746 votes
15. Jiro – 629 votes
16. Uraraka – 616 votes
17. Toga – 606 votes
18. Tokuyami – 502 votes
19. Mirio – 493 votes
20. Mirko – 492 votes
21. Tsuyu – 482 votes
22. Dabi – 478 votes
23. Nejire – 376 votes
24. Shinso – 354 votes
25. Tamaki – 312 votes
26. Twice – 272 votes
27. Nighteye – 267 votes
28. Mina – 253 votes
29. Sero – 229 votes
30. Fatgum – 214 votes
31. Kurono – 206 votes
32. Over haul – 196 votes
33. Shoji – 188 votes
34. Best Jeanist – 173 votes
35. Ojiro – 166 votes
36. Mustard – 146 votes
37. Hikiishi – 140 votes
38. Eri – 125 votes
39. Horikoshi – 110 votes
40. Mineta – 84 votes
The 40 names listed above are the most popular characters in this anime series. The top 40 characters in general and all the other characters in particular are the pieces to bring a perfect action series to everyone. Your favorite character is on the list above. Please follow along and support My Hero Academia and the store